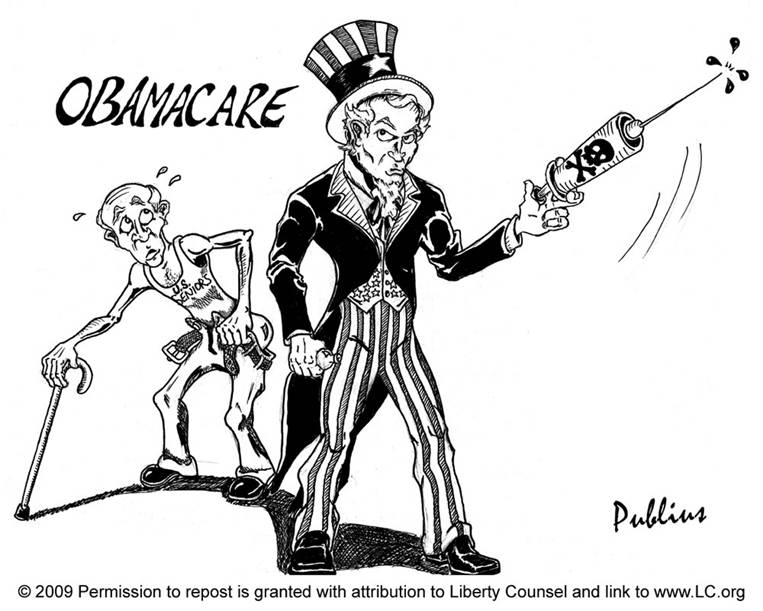 AT&T recently joined
the growing list of companies
to announce that the new regulations imposed on them by the recently-passed health care reform mandate will force them to drop key benefits from their employee and retired employee health care coverage plans.
AT&T on Friday said it will record a $1 billion non-cash expense in the first quarter related to the newly passed health-care law, joining a growing list of large U.S. companies.

The AT&T /quotes/comstock/13*!t/quotes/nls/t (T 26.24, +0.09, +0.34%) write-down is the largest reported so far. Caterpillar /quotes/comstock/13*!cat/quotes/nls/cat (CAT 62.44, +0.30, +0.48%) this week recorded a $100 million charge in the first quarter and Deere & Co. /quotes/comstock/13*!de/quotes/nls/de (DE 60.56, +0.36, +0.60%) said it will report a one-time $150 million expense.

Among its many changes, the new health-care law eliminated a tax deduction that companies used to cut the cost of drug-benefit programs for retired workers. President Obama signed the massive health-care overhaul into law earlier this week in a big victory for ruling Democrats.

Yet companies that still offer retiree drug benefits, mostly older industrial concerns or those with unionized employees, say the end of the deduction could force them to alter their benefit plans. In other words, they might curtail or even cancel them.

"As a result of this legislation, including the additional tax burden, AT&T will be evaluating prospective changes to the active and retiree health care benefits offered by the company," AT&T said in a filing with the government on Friday.

[Market Watch]

Update:
Democrat cronies Reps. Waxman and Stupak have called the CEOs of Caterpillar, Verizon and Deere in for questioning and to try to get them to recant their announcements of the reality of the situation caused by the passage of Obamacare.
More Washington thuggery? Our country is looking more and more like Atlas Shrugged every day Democrats are in power.
Another Update: Add Prudential Financial to the list as well, they are estimating an $100 million hit in their first quarter because of the Democrat Health Care Reform package.